Pre-order & Post-production
Our products will be made by handwork according to the selected order option. 
Production period
Normally orders will be shipped within 8-10 weeks and takes up to 14 weeks(100 days).
If you have an inquiry, please leave a message on our Q&A board. we will answer you ASAP.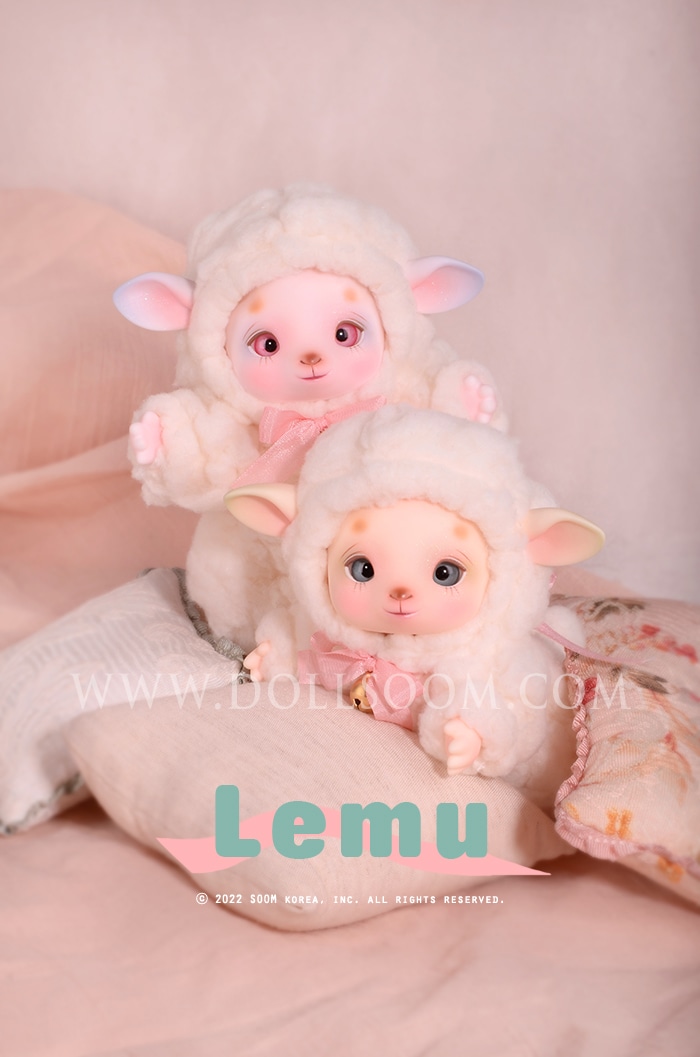 ORDER PERIOD
Jun. 14 ~ Jun. 27, 2022. 11am KST


Including
+ Pet Doll, Lemu
– Cutie Pie Slim Body
– Lemu Head
+ Swaddling clothes
+ Owner's Guide
+ Certificate of Authenticity
Option  (

*

Required Select Option)
– Skin Color* : Cream / Baby Pink
– Face up
– Body Blushing : Including the ear parts
– Lemu's Wool
* The hooves for the Lemu are provided instead of the basic feet for the Cutie Pie.
* The color of the hooves is black.
* Face-up is applied to the head only(the ears are applied in body blushing.)
* The eyes used for the photos are 10mm Soom Resin Eyes for the Petit Gem.
* Compatible Eyes : Soom Silicone Eyes 12mm
Sold separately
  – Lemu Eyes
CAST & CREW
Art Director : Roh S. / Head Sculptor : Yoo H. / Sculptor Assistant : Gu S. & Park Y.
Make-up Artist : Aqua Bloom.O2 / Costume Design : Sung J. / Photograph : Sung J.
Designed and made by SOOM
© 2022 SOOM Korea Inc. All rights reserved.