Pre-order & Post-production
Our products will be made by handwork according to the selected order option. 
Production period
Normally orders will be shipped within 8-10 weeks and takes up to 14 weeks(100 days).
If you have an inquiry, please leave a message on our Q&A board. we will answer you ASAP.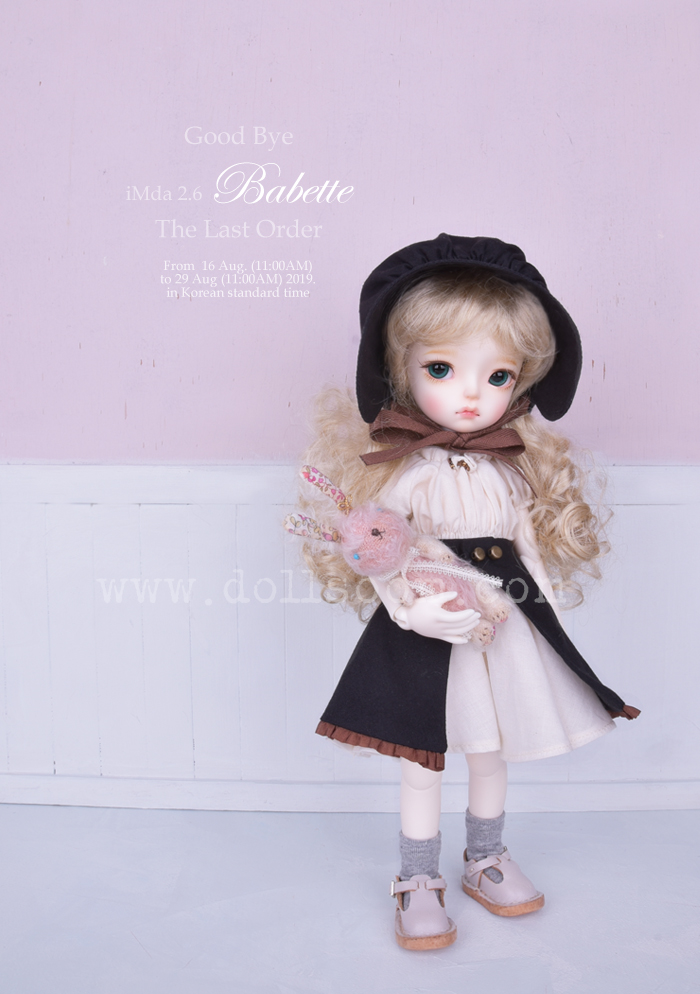 iMda2.6 Babette -Good Bye : The last order-
It's the last sale of iMda2.6 Babette. After this release, iMda2.6 Babette will be discontinued. Thank you.
Babetteの最後の予約注文になります。 今後2.6 Babetteは生産終了(廃盤)とさせていただきます。 今までありがとうございました。
2.6 Babette的最后的订购。 之后,2.6 Babette不再销售,请知悉! 谢谢!
2.6 Babette의 마지막 판매 입니다. 그동안 사랑해주셔서 감사합니다. 

Doll Artist Dong A Lim's iMda Doll
From 16 Aug (11AM) to 29 Aug (11AM) 2019 in Korean standard time

Type: iMda Doll 2.6 (26cm)
Sculpted by Dong A Lim
▶ Including ◀
– Babette's Head
– iMda 2.6 Body
– Owner's Guide
– Certificate of Authenticity
▶ Options ◀
– Body type (Girl or Boy type)
– Skin color (Cream or Tawny)
– Face up (Designed by ComaDoll)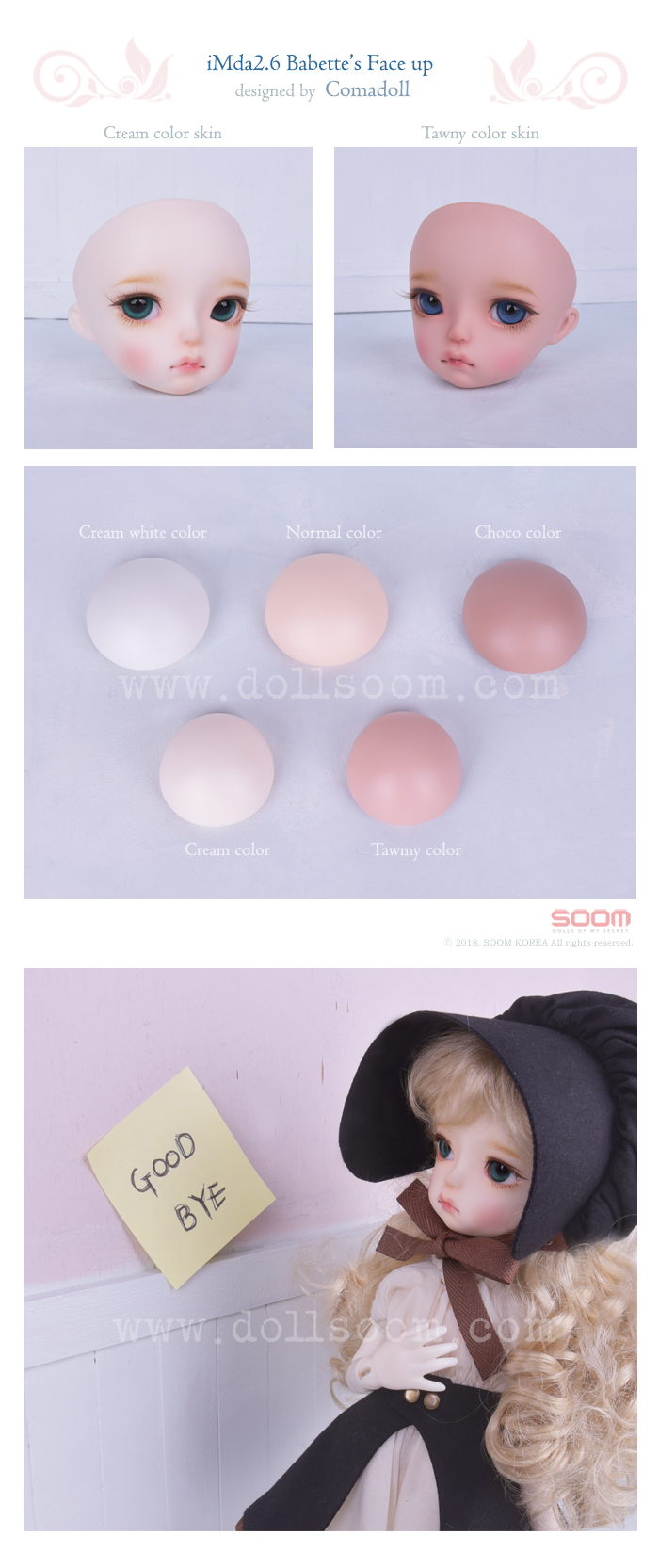 인형만 주문하는 페이지입니다. 안구/가발/의상/신발 등의 악세사리는 별도로 구입하셔야 합니다.
You can order only dolls on this page. Eyes/Wig/Outfit/Shoes should be purchased separately. 
人形だけを注文するページです。眼球, かつら, くつ, 衣装 は別途に購入しなければなりません。
只订购玩偶的页面。眼球/假发/服装/鞋子等饰品需单独购买。
© 2019 SOOM Korea Inc. All rights reserved.