Pre-order & Post-production
Our products will be made by handwork according to the selected order option. 
Production period
Normally orders will be shipped within 8-10 weeks and takes up to 14 weeks(100 days).
If you have an inquiry, please leave a message on our Q&A board. we will answer you ASAP.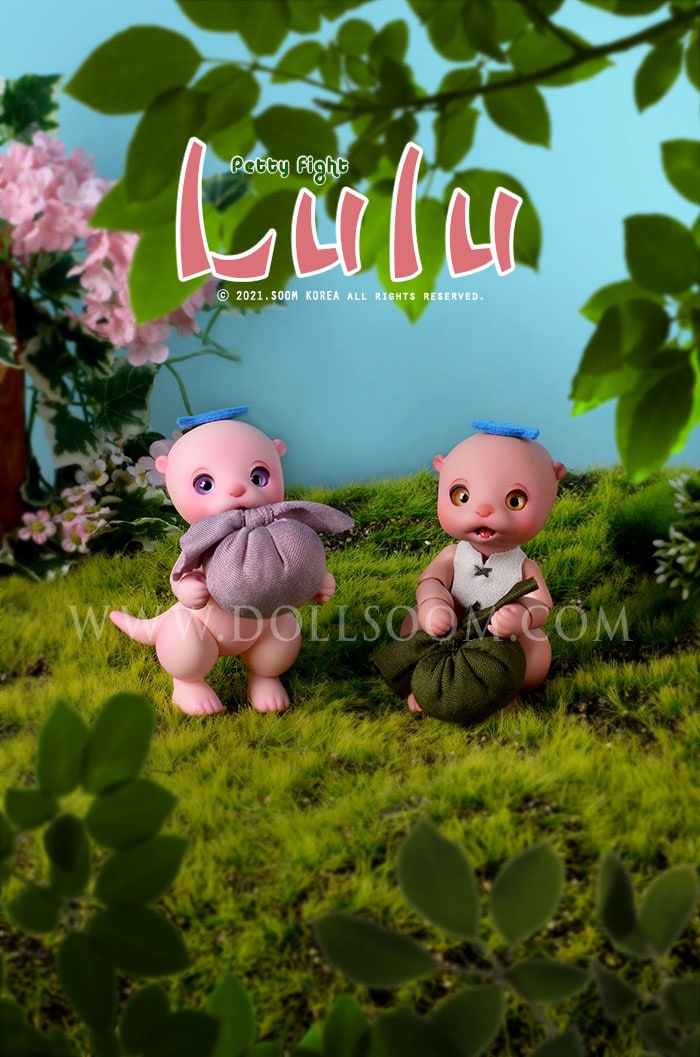 ORDER PERIOD
Oct. 19 ~ Nov. 1, 2021. 11am KST



Including
+ Pet Doll, Lulu
– Cutie Gem Body
– Lulu Head
– Lulu Parts : Tail
+ Doll Carrier Zip Bag
+ Owner's Guide
+ Certificate of Authenticity
Option  (

*

Required Select Option)
– Skin Color* : Rose Pink / Bronze
– Face up : Basic Head
– Body Blushing
* The Outfit of the Lulu with the pink colored thread will be provided when purchasing the rose pink skin color, and the Outfit with the green colored thread will be provided when purchasing the bronze skin color.
* The eyes used for the photos are 10mm Soom Resin Eyes for Petit Gem.
* Compatible Eyes : Soom Silicone Eyes 12mm / Acrylic Eyes 12mm / Glass Eyes 12mm
Sold separately
  Lulu Resin Eyes
CAST & CREW
Art Director : Roh S. / Sculptor Assistant : Yoo H. / Make-up Artist : Roh S. / Costume Design : Sung J. / Photograph :Sung J.
Designed and made by SOOM
© 2021 SOOM Korea Inc. All rights reserved.