Pre-order & Post-production
Our products will be made by handwork according to the selected order option. 
Production period
Normally orders will be shipped within 8-10 weeks and takes up to 14 weeks(100 days).
If you have an inquiry, please leave a message on our Q&A board. we will answer you ASAP.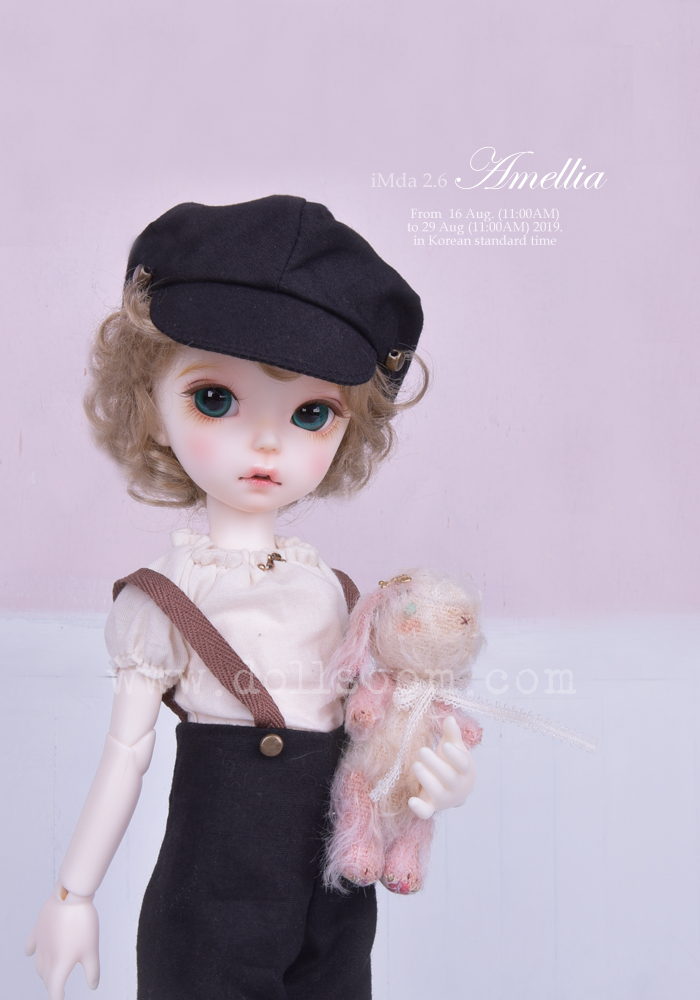 iMda2.6 Amellia
Doll Artist Dong A Lim's iMda Doll
From 16 Aug (11AM) to 29 Aug (11AM) 2019 in Korean standard time


Type: iMda Doll 2.6 (26cm)
Sculpted by Dong A Lim
▶ Including ◀
– Amellia's Head (Basic or Sleepy)
– iMda 2.6 Body
– Owner's Guide
– Certificate of Authenticity
▶ Options ◀
– Head type (Basic or Sleepy)
– Body type (Girl or Boy type)
– Skin color (Cream or Tawny)
– Face up (Designed by ComaDoll)

인형만 주문하는 페이지입니다. 안구/가발/의상/신발 등의 악세사리는 별도로 구입하셔야 합니다.
You can order only dolls on this page. Eyes/Wig/Outfit/Shoes should be purchased separately. 
人形だけを注文するページです。眼球, かつら, くつ, 衣装 は別途に購入しなければなりません。
只订购玩偶的页面。眼球/假发/服装/鞋子等饰品需单独购买。
© 2019 SOOM Korea Inc. All rights reserved.