Pre-order & Post-production
Our products will be made by handwork according to the selected order option. 
Production period
Normally orders will be shipped within 8-10 weeks and takes up to 14 weeks(100 days).
If you have an inquiry, please leave a message on our Q&A board. we will answer you ASAP.
Cosette – Outfit Set (LE QTY.20)
Cosette – Outfit Set (Limited Quantity 20 sets)
Limited quantity
★

Limited quantity products are sold according to the order of payment, so please proceed with credit card payment.

★
★

Please make a payment by Credit card or PayPal through your order page, not by 'Bank transfer'.

★
★

Please note that orders are not accepted that automatically canceled due to payment delay.

★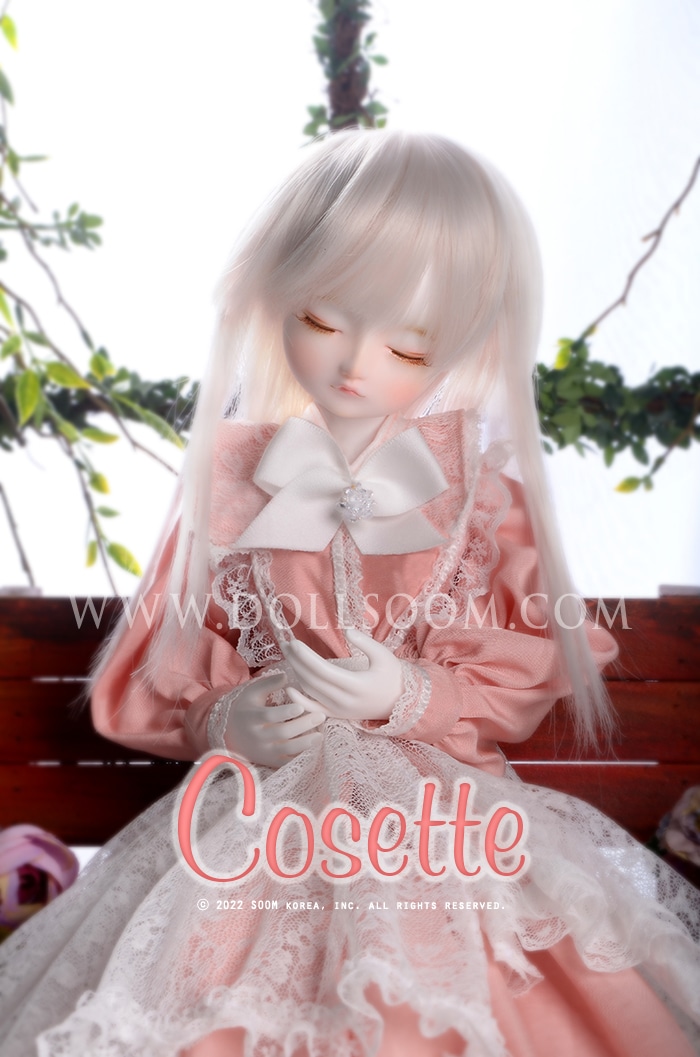 ORDER PERIOD
Aug. 30 ~ Sep. 12, 2022. 11am KST

Including
+ Headdress, Dress, Apron
Designed and made by SOOM
© 2022 SOOM Korea Inc. All rights reserved.